ECG Lead /ECG Trunk Cable/One-Piece leads

Overview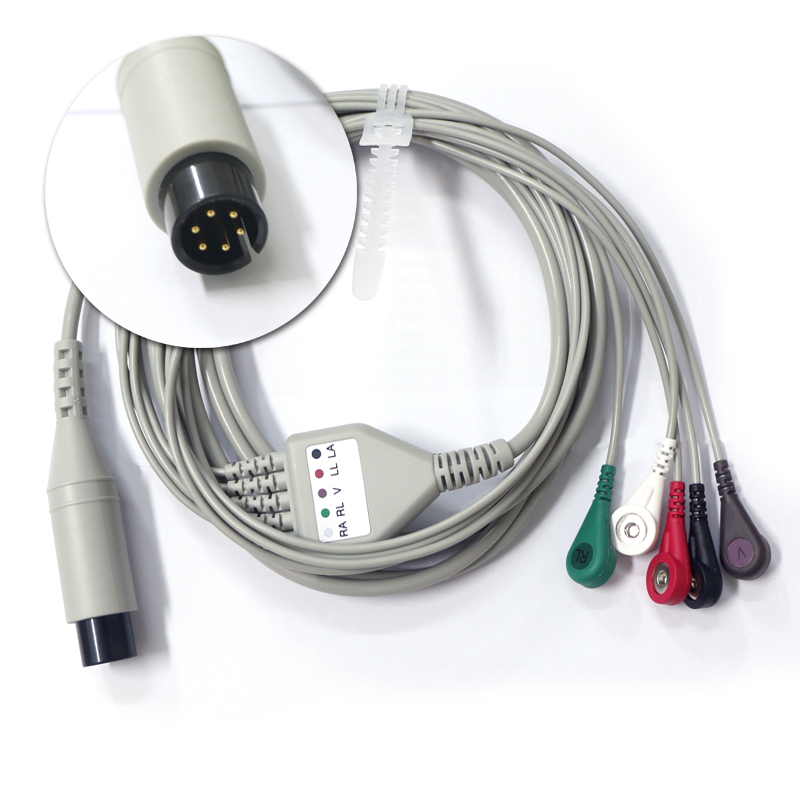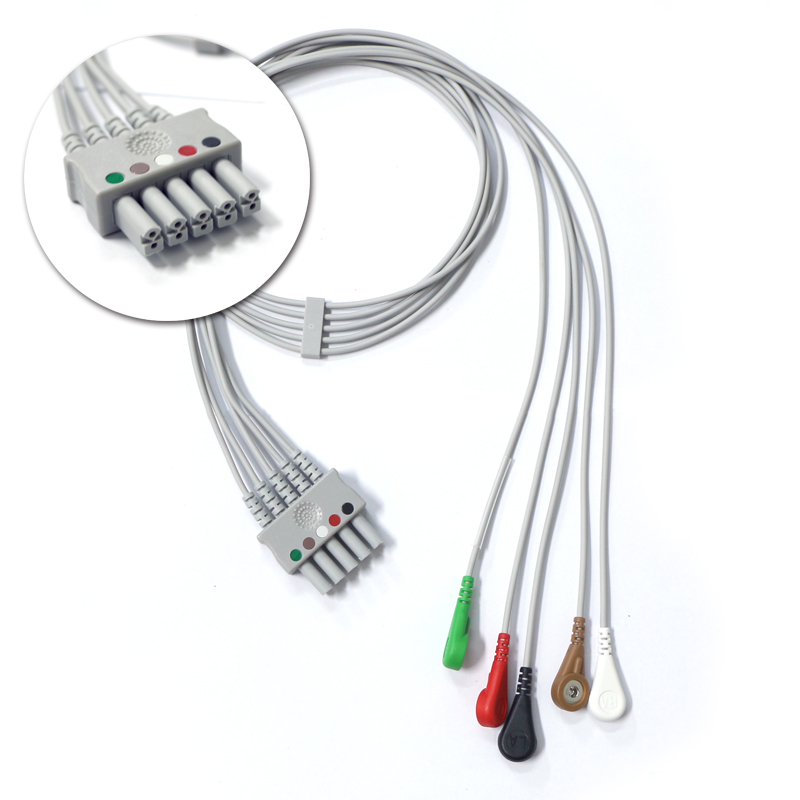 Product Facts
Fully shielded patient cable and lead wires
High density interface allows compact size,light weight
Keyed lead wire termination to provide correct o rientation
Latex-free

Instrument Connectors
An extensive variety of connector solutions is available.All have flex-reliefs for durability.
Lead wires
Low profile,insert molded snap or pinch connectors offer patient comfort and secure attachment
to snap electrodes.The snap termination's ergonomic,teardrop design reduces tangling at the patient
end connector.Grabber and mini clip terminations have dual sided metal contacts to provide the connection.
Specification
Storage and transport environment:-5--+40
Operating temperature:0--+40
Humidity
Operating/Storage/Transportation 0% to 80% non condensing Altitude
Hyperbaric Pressure 86kPa—106k Pa
Biocompatiblity:All patient contact materials are latex free and have been tested according to ISO 10993-5,ISO10993-10.